Honeycomb Panel PUR laminating Machine Line
Description du produit
PUR Hot Glue Laminating Machine

PUR Hot Glue Laminating Production Line
1300 Hot-melt Glue Standard Laminating Machine consists of five standalone unit and a PUR glue supply.It's dedicated to furniture industry development,the development of new type of special equipment .the unit for the manufacturer required to laminate various substrate.In addition,it contains unwinding and rewinding function.By means of coating,sheet flating,pressing or coating adhesive,coiled material veneering,press,we can produce our production.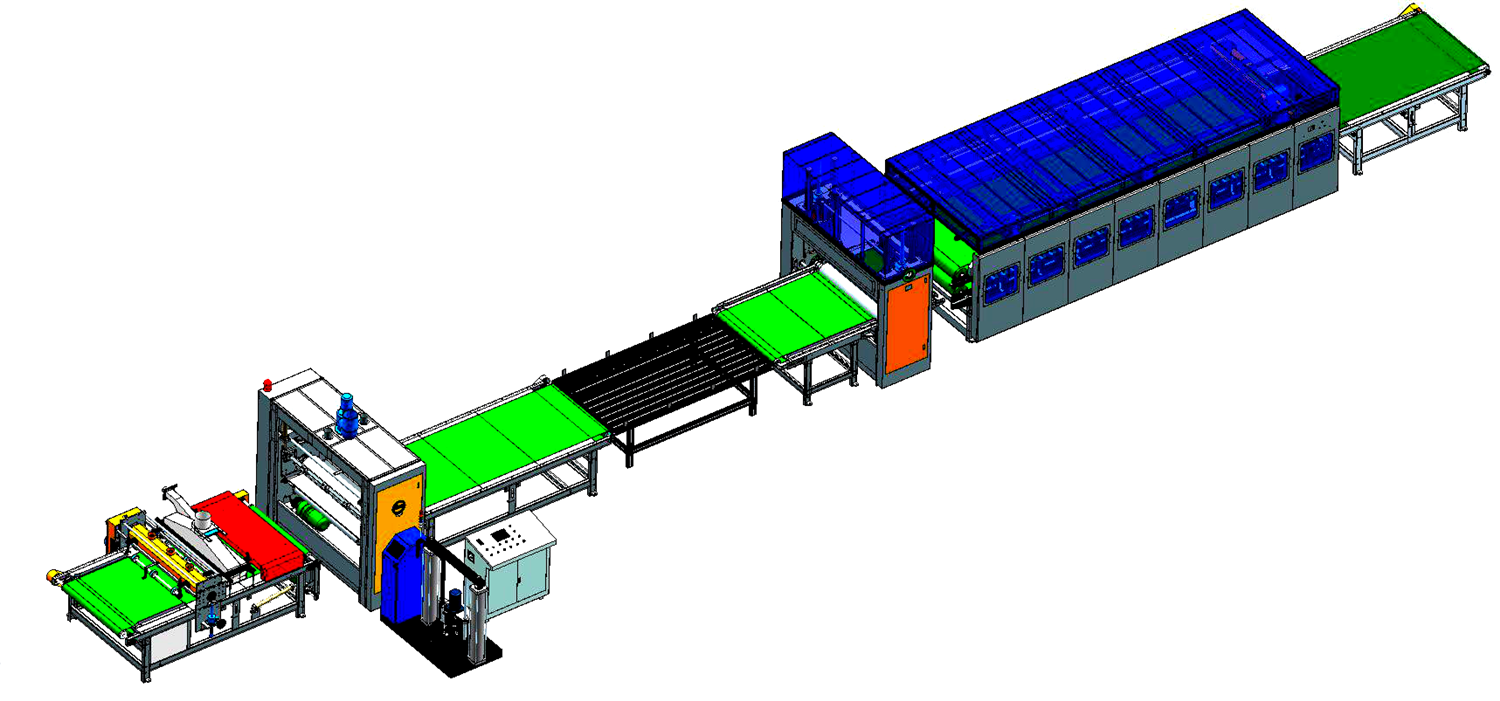 MATERIALS:
Panels: Particle Board, MDF, Plywood, High Polymer Plastic Board , Foam Boards, etc.

Covering Film: High glossy film, PVC, Roller Paper, HPL, CPL, Acrylic, Aluminum Sheet, Aluminum Foil,etc.

Glue: PUR Reactive Hot Melting Glue,PO,PSA,EVA Hot Melt
PARAMETERS & MACHINE PHOTO
Roller sizes: 1300mm width(could customized)
Film width: 1280mm
Panel max. processing thickness: 50mm
Panel length: no less than 500m
Machine working speed: 1-25m/min.
Machine sizes: 18500*2500*3500mm
With 30Kg/h glue melter machine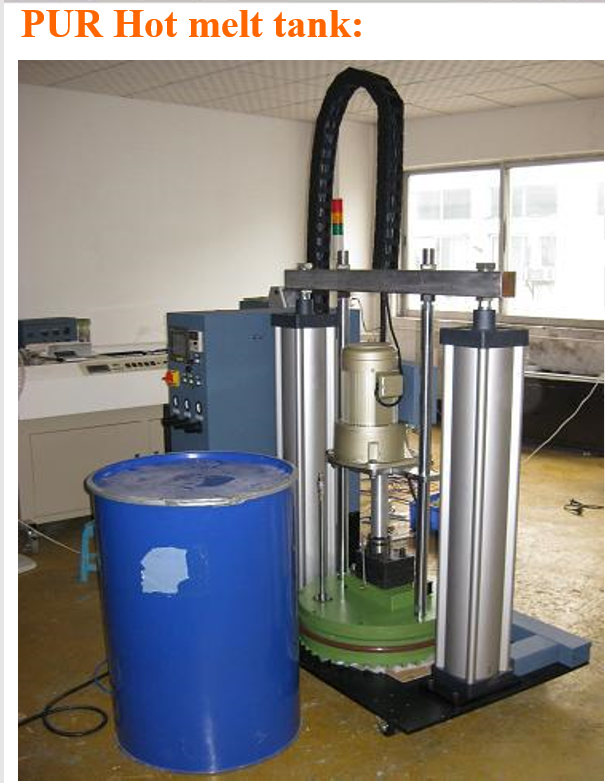 What Hongyang Machinery can do for you ?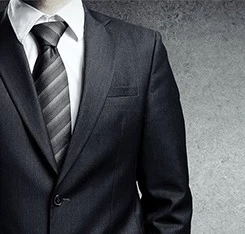 Professional.
Professional engineers supply suitable machine according to customer requirements.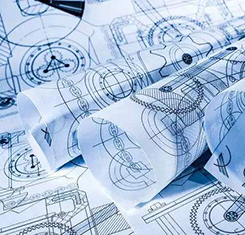 Machine Layout.
We will make the machine layout design according to your factory conditions.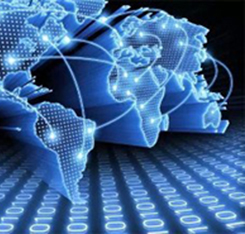 Sample Project.
When you visit us w

e can provide a sample project for you to visit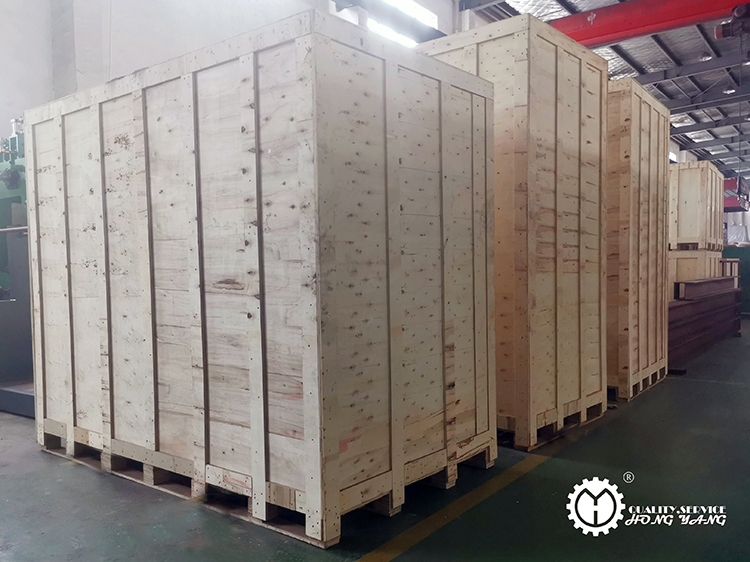 Conventional packaging:

inside is wrapped with PE film

outside is wooden box.

The normal delivery period is 90 days,

depending on the place order time, the

specific time is about 90 to 120 days.

We will make detail packing lists even one

nut, also make very clear photo for each

package.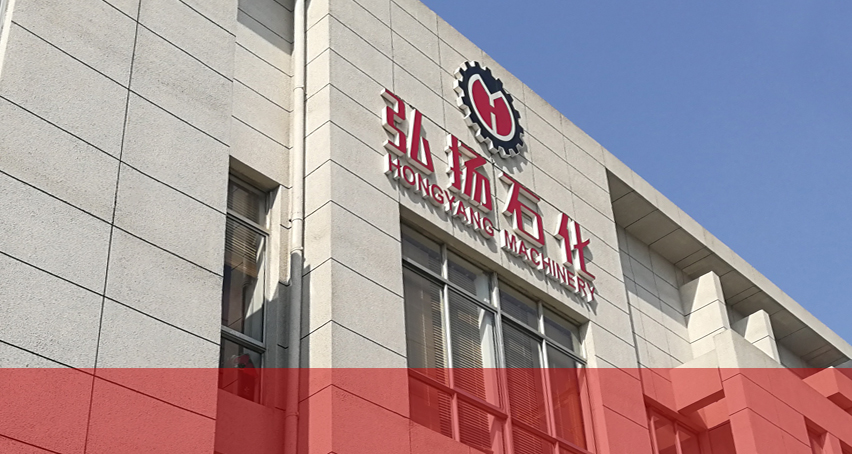 Zhangjiagang Hongyang Petrochemical Machinery Co.,Ltd.
1 / Standardized workshop of total 10,000 square meters.

2 / The equipment will be well assembled and test before leaving the factory, to ensure the smooth working of water pipeline, and pneumatic, electrical and mechnical stability.
3 / Sufficient stock of spare parts ensures the timely delivery and supply of spare parts.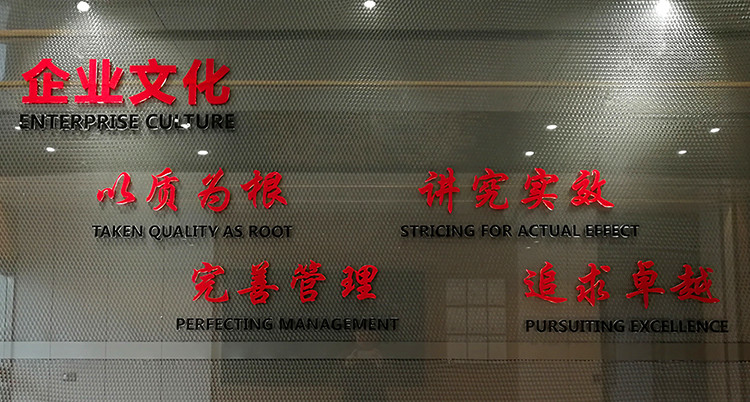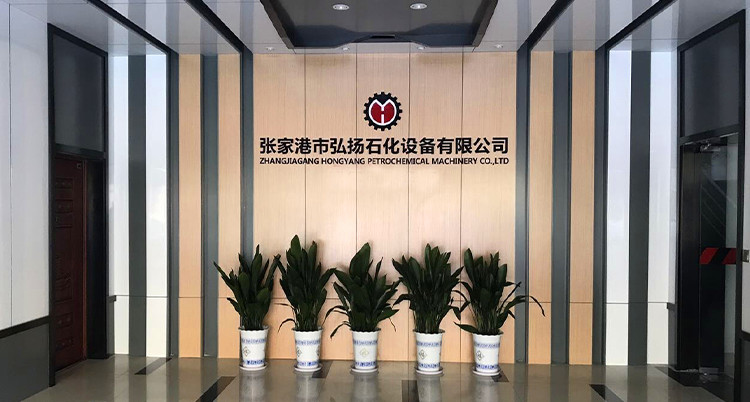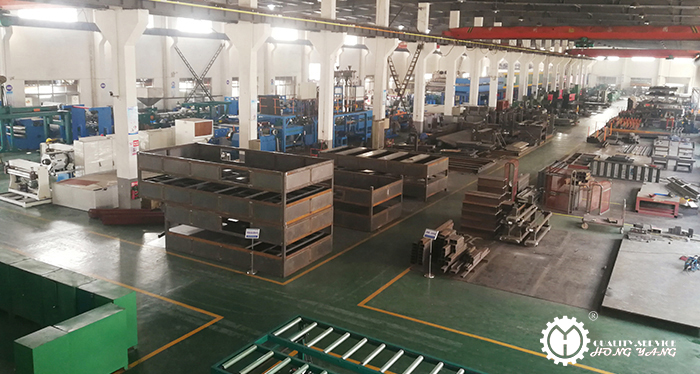 Hongyang Sales Manager Team and Engineer Team.
1 / Professional installation team who can speak fluent English can help customers make benefits in a shortest time.
2 / The engineers are experienced. We can produce different product with different kinds of requirements and work out reasonable flow chart as per customers' requirements to save space.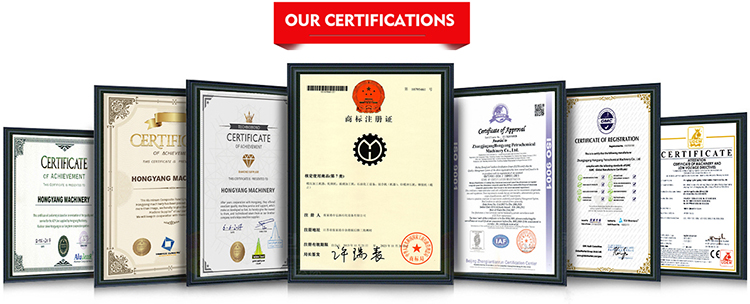 Hongyang Machinery Cetificates and Patents.
1 / International certification, National Certificate of equipment verification, and more than 40 invention patents are done in Hongyang Machinery .




2 / Verification Certificates of equipments:

ISO9001:2015; CE Certificate , TUV


3 / National Certificate of equipment verification:standard organisation of Nigeria , CNCA certificate, Saso certificate of Saudi Arabia, etc.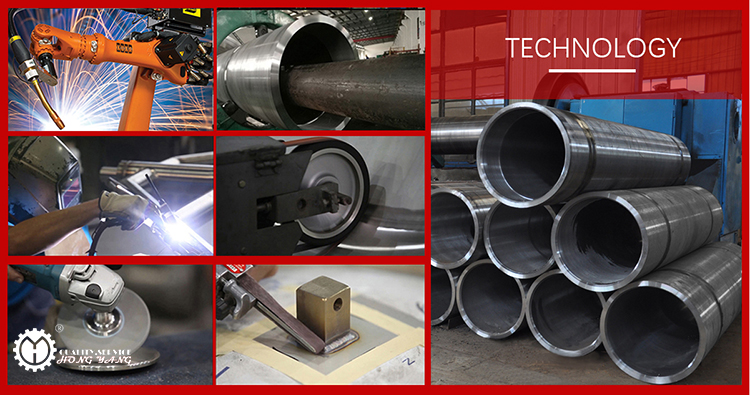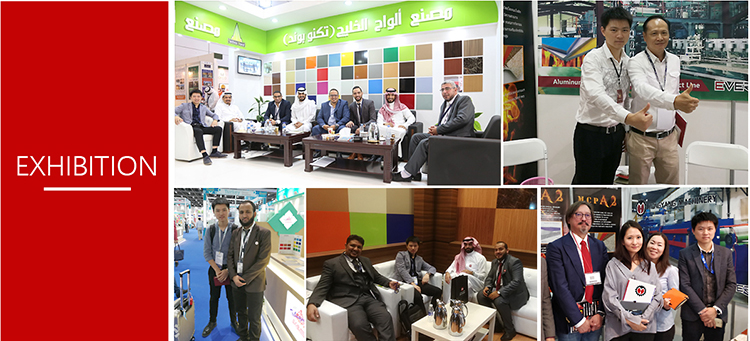 YOU ARE WELCOME TO OUR FACTORY AT ANY TIME.
● If we can fullfill your request and you interested in our products, you may pay a visit to Honyang Machinery site
● The meaning of visiting supplier, because seeing is believing,

Honyang Machinery

with own manufacture and developed& research team, we can send you engineers and make sure your after sales service.
HOW TO GUARANTEE YOUR FUNDS TO BE SAFE AND DELIVERY TO BE ON TIME?
● Through Alibaba letter guarantee service, it will ensure the on time delivery and the quality of the equipment you want to buy.
● By letter of credit, you can lock the delivery time easily.
● After the factory visit, You can ensure the facticity of our bank account.
SEE HONGYANG MACHINERY HOW TO ENSURE THE QUALITY!
● In order to ensure the accuracy of each part, we are equipped with a variety of professional processing equipment and we have accumulated professional processing methods over the past years.
● Each component before assembly needs strictly control by inspecting personnel.
● Each assembly is in charged by a master who has working experience for more than 5 years
●After all the equipment are completed, we will assembling all the machines and run parts testing for at least 12 hours to ensure the stable running in customers' factory
THE AFTER-SALE SERVICE OF HONGYANG MACHINERY!
● After finish the production, we will debug the production line, take photos, videos and send them to customers via mail or instant tools
● After the commissioning, we will package the equipment by standard export package for shipment.
● We will arrange our engineers to customers' factory to do the installation and training.
● Engineers, sales managers and after-sales service manager will form a after-sales team, online and off line, to follow the customers' project.
ZHANGJIAGANG HONGYANG MACHINERY EQUIPMENT CO.,LTD.
Zhangjiagang Hongyang Machinery Equipment Co., Ltd., fondée en 2005, est située dans la province du Jiangsu de la ville de Zhangjiagang, près du fleuve Yangtze et entourée par Shanghai, Nanjing et Suzhou, dans le développement rapide du panneau composite en aluminium de la Chine et des industries connexes, après presque 15 ans d'exploration, les produits Hongyang ont couvert une série de lignes de production de panneaux composites en aluminium, ligne de production de panneaux composites multifonctions à grande vitesse, ligne de production de panneaux composites ignifuges de qualité A2, ligne de production de prétraitement chimique en aluminium, ligne de production de revêtement de couleur en aluminium, composite ondulé en aluminium ligne de production de panneaux, ligne de production de panneaux composites en nid d'abeille en aluminium, machine de revêtement, gaufrage, lignes de production de laminage de film par une force puissante, une technologie mature et le concept de fiabilité. approprié, opération d'humanisation, qualité de produit supérieure, maintenance plus facile e, et il peut également produire une compatibilité élevée. Nous avons obtenu 7 brevets d'invention, 6 brevets d'examen de fond et 21 brevets de modèle d'utilité, et notre société a passé la certification du système de gestion de la qualité ISO9001, nos produits ont passé la certification CE de l'UE dans l'industrie des machines. Excellents fournisseurs de marques dans l'industrie des panneaux composites en aluminium, entreprise de technologie privée et autres distinctions. La société a fourni avec succès la machine et les services pour les États-Unis, l'Espagne, l'Arabie saoudite, les Émirats arabes unis, la Corée du Sud, l'Inde et de nombreux autres clients nationaux et étrangers. Dans l'optique d'être la marque mondiale de première classe, Hongyang Company sera, comme toujours, à la poursuite de l'excellence, restera avec les clients pour un voyage à la voile et créera conjointement un brillant avenir.
Nom de la compagnie: ZHANGJIAGANG HONGYANG MACHINERY EQUIPMENT CO.,LTD.
représentant: ZhuLiangcai
Produit / Service: Ligne de panneaux composites en aluminium , Ligne de prétraitement et de revêtement de couleur des métaux , Machine à noyau en nid d'abeille en aluminium , Ligne de produits continue de panneau en nid d'abeille en aluminium , Machine de laminage de film
Capital: 5,000,000RMB
Année d'Etablissement: 2005
Volume total annuel des ventes (en millions de US $): US$2.5 Million - US$5 Million
Pourcentage des exportations: 71% - 80%
Total volume d'achat annuel (en millions de US $): US$2.5 Million - US$5 Million
NombrNombre du Personnel de R&e du Personnel de R&D: Fewer than 5 People
Nombre du Personnel de QC: Fewer than 5 People
Service d'OEM fourni: yes
Superficie de l'Usine (mètre carré): 5,000-10,000 square meters
Adresse de l'Usine: INDUSTRIAL CLUSTERS OF TANSHANG VILLAGE, GANGHUA ROAD, HOUCHENG JINGANG TOWN, ZHANGJIAGANG CITY, JIANGSU PROVINCE, P.R. CHINA
Personne À Contacter: Ms. Jenny Yan
Numéro De Téléphone: +86-512-58776838